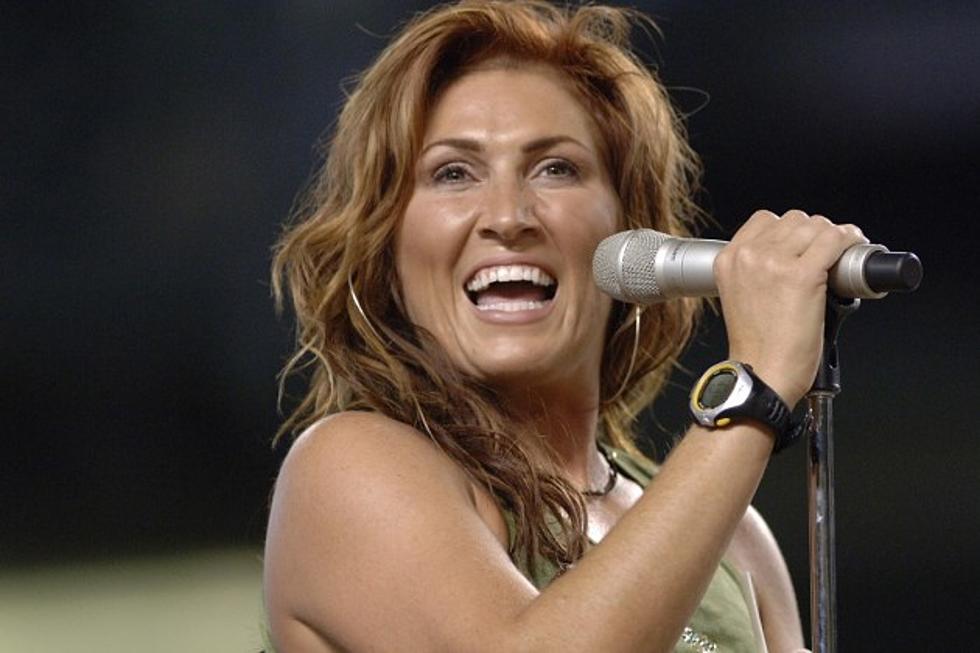 16 Years Ago: Jo Dee Messina Runs the Boston Marathon
Al Messerschmidt, Getty Images
Sixteen years ago today (April 17, 2006) was an exhausting day for Jo Dee Messina. It was on that date that the singer ran the Boston Marathon, in five hours and 47 minutes; her time was about an hour longer than she had anticipated because she injured her knee about halfway through the course.
"I don't know how I did it, but I spent a good deal of time in the first aid tents trying to get them to patch me up enough to get to the next first aid tent — and so on and so on," Messina recalled to CMT after the race. "I'm going to do more marathons, though. I'm determined to get that 4:40 time."
Messina began running in the late 1990s, as a way to get in shape. She worked up to several miles a day, but she never imagined that she would actually compete in the Boston Marathon.
"I think somehow, someone volunteered me for Boston," Messina told Runner's World. "I can't qualify, I don't run that fast, but apparently they have runners they allow to come in and run for charity."
A Massachusetts native, Messina was personally affected by the tragic Boston Marathon bombings that took place in 2013, seven years after she ran the annual race.
"My cousin Jamie was on her way to the finish line, blocks away from [the] explosion during [the] marathon," Messina recalls of the incident, which left three people dead and more than 260 injured. "In her texts ... she told me, 'That was the scariest day of my whole life. I still can't sleep or do anything. I just feel fear.'"
In 2007, Messina ran the Chicago Marathon in five hours and 45 minutes. In 2012, she ran the San Antonio Rock 'n' Roll Half-Marathon in two hours and 36 minutes -- then performed for the remainder of the runners one hour later.
More From KICK AM, Classic Country