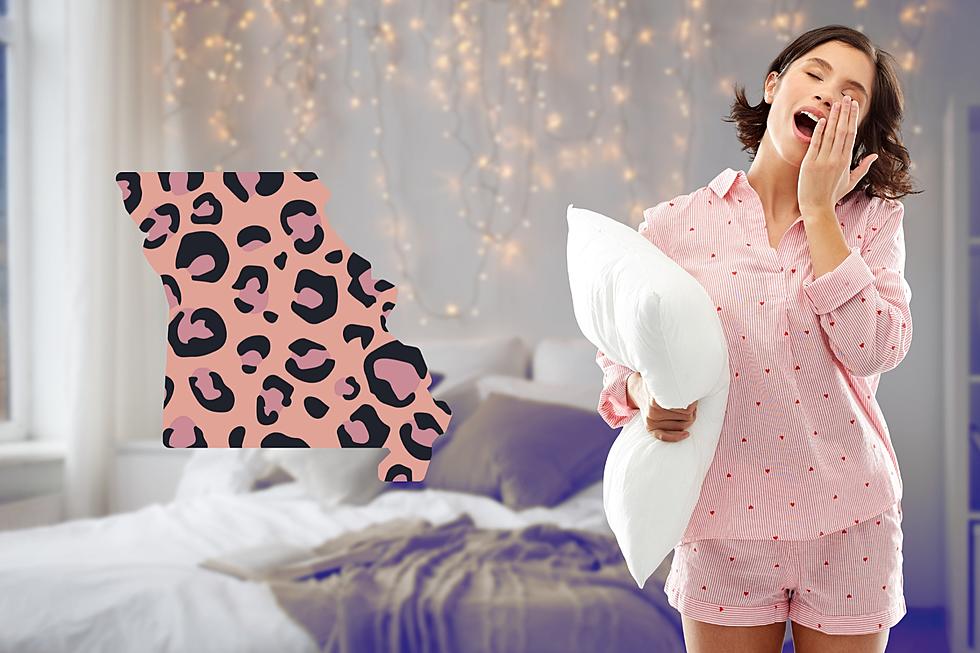 The Most Common Sleepwear in Missouri is Revealing – Literally
Canva
There's no way to share this new information I've acquired without making it awkward so I'm not gonna try to avoid being...awkward. It's the most common sleepwear worn by Missourians to bed and the information is revealing - literally. Brace yourself.
I want to be clear that this was not me asking Missourians what they wear (or don't) to bed. This comes from the website Style Seat. They offered lots of options to respondents. Do you wear a t-shirt or tank plus shorts or just shorts or t-shirt plus underwear or sleeping as you were the day you were born. Some of us call that "commando".
With all the numbers crunched, here's the helpful map they shared about what people wear to bed. It appears that Missouri is a shorts-only state. Sorry for the horror of that visual.
So many takeaways from this. Illinois is a t-shirt plus shorts sleep state. Indiana people only wear gym shorts? Taking that Hoosiers basketball movie a little too seriously, huh? Oh, and Oklahoma, Colorado, Nevada, Oregon, Georgia and South Carolina, we're gonna pass on that sleepover invite. Thanks though.
Based on the map, it appears that Wyoming, Montana, North and South Dakota don't exist which is exactly as I predicted years ago.
I would ask what your sleepwear preferences are, but let's not make this any more awkward than it already is. Oh, and I'm definitely not telling you mine otherwise it would easily ruin the appetite for your next meal.
See Inside Patrick Mahomes Half Million Dollar Missouri Penthouse