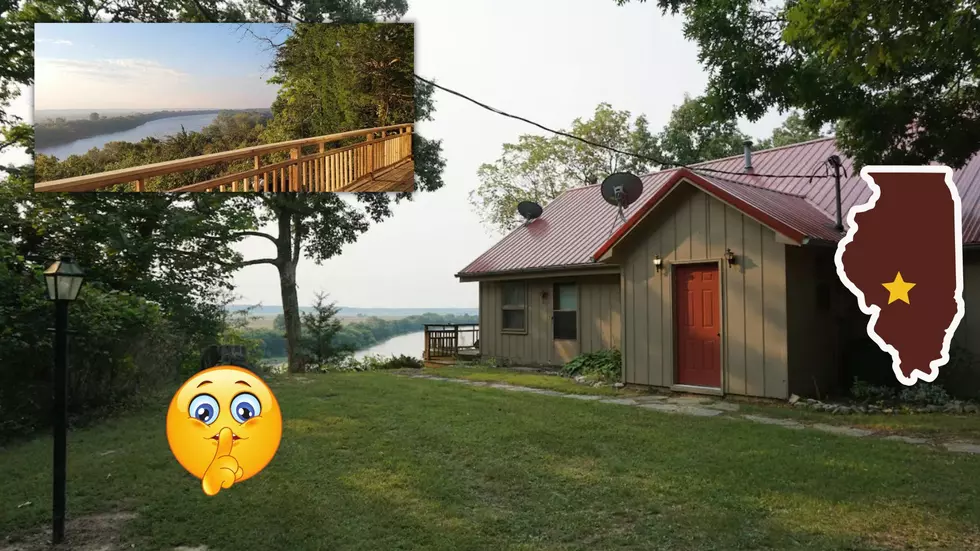 See a Hidden Cottage with Breathtaking View of the Illinois River
Entire cottage hosted by Travis, Airbnb/Canva
If you're looking to get away and I mean really get away, I found a place that's hidden from sight yet has it's own sights of the Illinois River that will take your breath away near Pearl, Illinois.
When I mention that this Airbnb is "near" Pearl, Illinois, that's not really accurate. Based on the map, it's not really near anything and that's a good thing. It's described as a "beautiful secluded home" and the host isn't kidding. Here's a little snippet from his Airbnb listing of how he describes this place:
Long hidden driveway up to the ultimate private getaway. Beautiful house w/ panoramic views of the Illinois River and plenty of space inside and out. Wake up to a breathtaking sunrise from the deck, as barges pass by.
See the pics and you'll understand what's special about this place.
See a Hidden Cottage with Breathtaking View of the Illinois River
Out of 38 reviews as of this writing, the rating is a perfect 5 out of 5 on Airbnb. The nightly cost is $150 as of now and it looks like it just might be worth every secluded penny.
See Inside a Victorian Missouri Mansion That's $1,000 Per Night