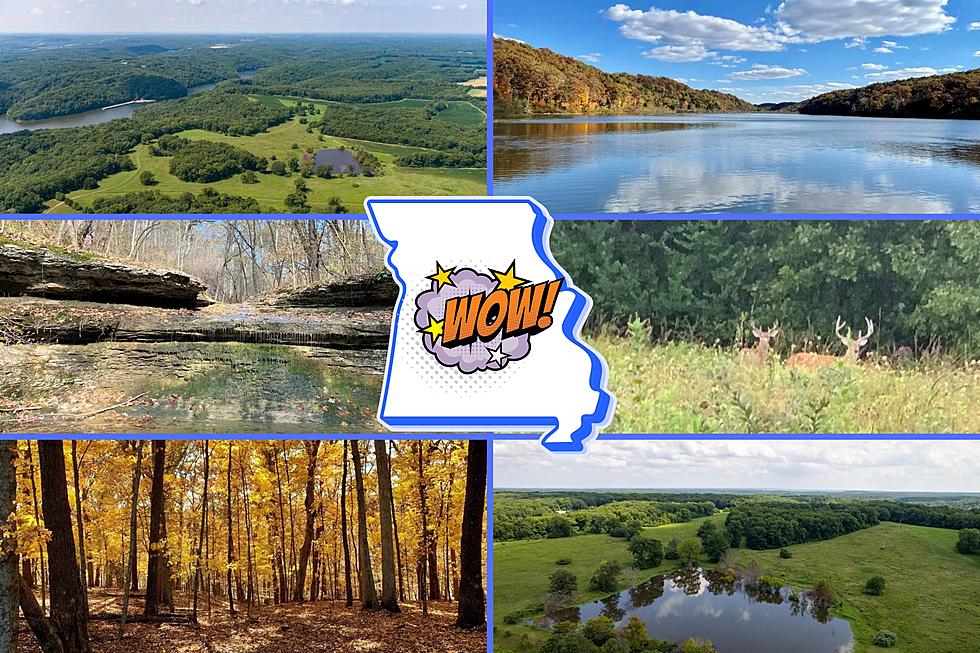 Missouri's Most Expensive Land is 652 Acres with Waterfalls, Deer
Rick Meyer, Meyer & Company Real Estate and Auctions, Realtor.com/Canva
I love land. Not the dirt so much as the scenery and nature that goes along with it. If you want to see the ultimate that's currently available in Missouri, I'll show it to you. It's 652 acres near Defiance, Missouri and it's full of waterfalls and deer.
I know I'm not a math genius, but according to Realtor.com, this is the most expensive land currently available in Missouri. It'll cost you $15 million dollars minus 4. That's how my brain calculates it anyway.
If a picture is worth a thousand words, here are 12 thousand words.
Missouri's Most Expensive Land is 652 Acres with Waterfalls, Deer
Here's a little of how the listing agent described it in the listing:
Extremely rare 652+/- acre lakefront property located in St. Charles County, Missouri, the fastest growing county in the St. Louis region for more than 30 years. The Bluffs at Callaway Lake is in the beautiful rolling hills of Southern St. Charles County with access to 180+/- acre private lake. Property offers tremendous development potential and recreational features including beautiful bluff and lake views, gently rolling terrain and farm fields and pastures. Stunning homesite locations for country estates include private lake access and frontage to Callaway Lake. Pristine habitat for a variety of wildlife for hunting and fishing.
Side note: do you have $15 million (plus tax) that I could borrow? I promise to invite you over for some fishing if you can spare it. Thanks.
See Inside Illinois Tiny Airbnb with Catfish, Deer & Butterflies