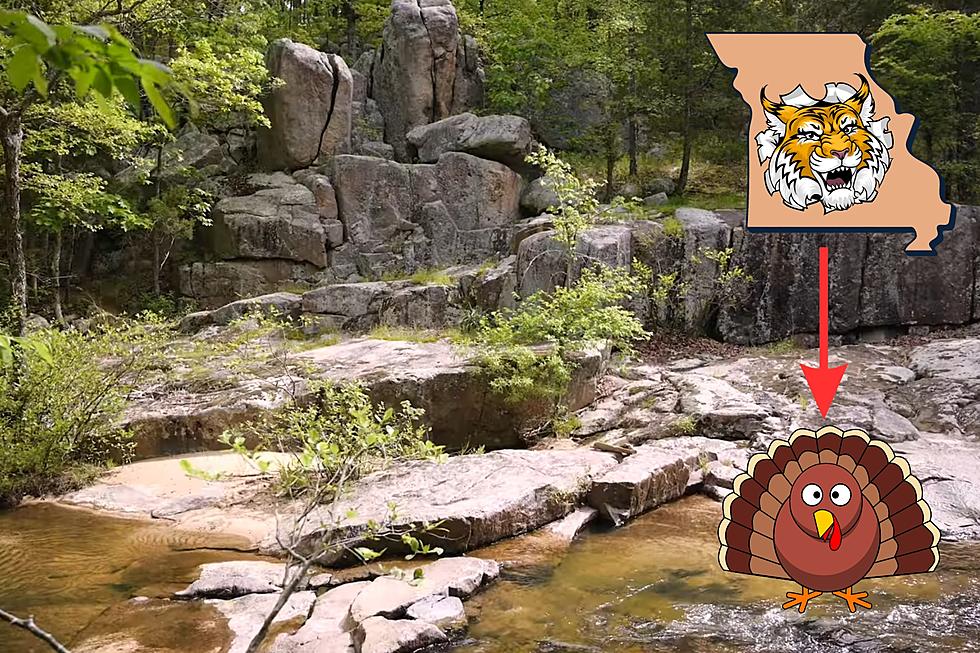 Missouri's Best 'Hidden Gem' Camping Spot Has Bobcats & Turkeys?
Midwest Journeys via YouTube/Canva
If you're looking for a prime camping spot in Missouri that many others don't know about, I found one. It's just been named one of the best 'hidden gem' camping places in the state, but appears to be full of bobcats and turkeys.
There's a new rundown of the best camping places in Missouri that includes many great outdoor options as shared by Only In Your State. At the very top of the list is a state park I've never heard of (which is a good thing if you want privacy). It's Hawn State Park which is located in western Ste. Genevieve County.
Hawn State Park is a very pretty place with quaint streams.
There are also a lot of great places to hike which also aren't far from the stream.
But, look close enough at the backcountry camping conditions on the Hawn State Park website and you'll notice some interesting wildlife information:
Backcountry camping can be the ultimate experience for hikers who want to have an overnight experience along Whispering Pine Trail of Hawn State Park. The trail provides the opportunity for day hikes of varying lengths or a longer backpacking trip. It meanders through a beautiful mixed hardwood and pine forest, which is home to a variety of animals such as bobcat and wild turkey.
Perhaps this is just my imagination running wild, but I envision trying to go to sleep in my tent when suddenly I hear growling and look out to see a bobcat chasing a turkey. Hey, it's a possibility here.
Don't let that scare you away from Hawn State Park. It truly does look like it might very well be one of the best 'hidden gem' camping places in Missouri.
Missouri's Most Hospitable Place to Stay Full of Mules & Catfish
Gallery Credit: Entire guesthouse hosted by Donna, Airbnb