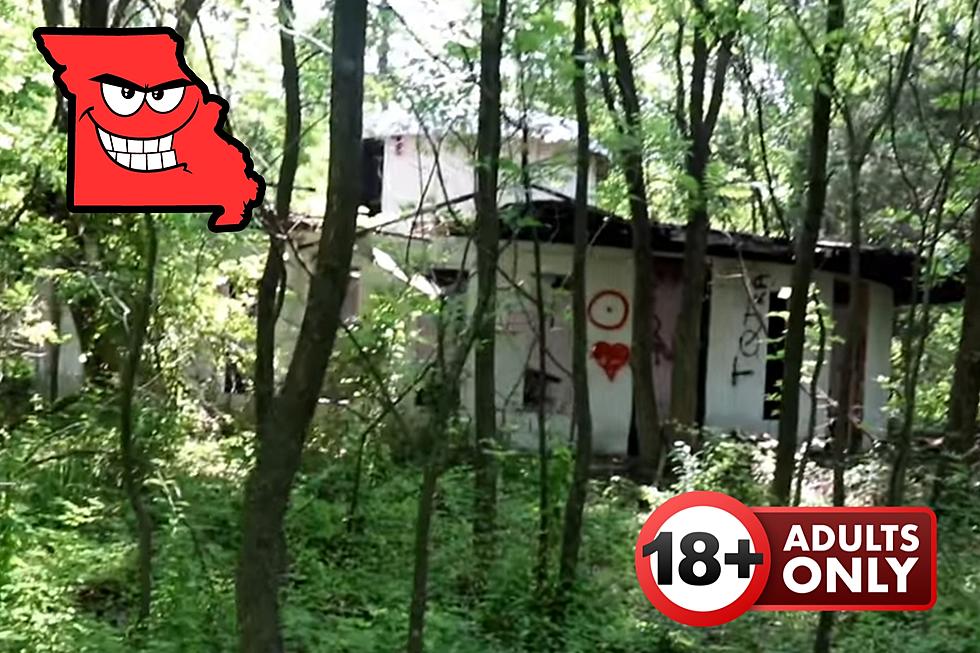 See the Missouri Theater That Showed Naughty Movies in the Woods
Man-Made Archaeology via YouTube/Canva
If you hike in a certain forested part of Missouri, you'll come across an abandoned building with a weird circular shape. Don't tell anyone, but it used to be an adult theater that showed naughty movies in the middle of the woods.
There's a group of urban explorers on the Man-Made Archaeology YouTube channel that just came across an old movie theater in the woods. I'm not sure if they are aware of the history of this place, but I am. The building was known as a 360 autoscope drive-in theater. The concept was cars would park on the perimeter and movies would be projected to private screens.
You probably don't want to know the movie that used to occupy this film strip.
This theater used to operate on the outskirts of Joplin, Missouri off in a wooded area...for privacy.
Hey, at least current vandals are leaving inspirational messages on the walls of this once-forbidden place.
From what I can tell, this old theater near Joplin has been abandoned for at least 20 years if not more. While some would likely chuckle at some of the naughty films that were shown within these walls (or I should say outside), there are real repercussions for the women who were used to create this media.
It's probably fitting that a location that was more or less hidden from public sight is now easily findable for anyone that goes for a hike in the woods near Joplin. The walls are starting to crumble which is likely sadly symbolic of the women victimized by the movies that made it vital for decade. Good riddance, I say.
Missouri Fire Tower Hidden Inside the Mark Twain Forest