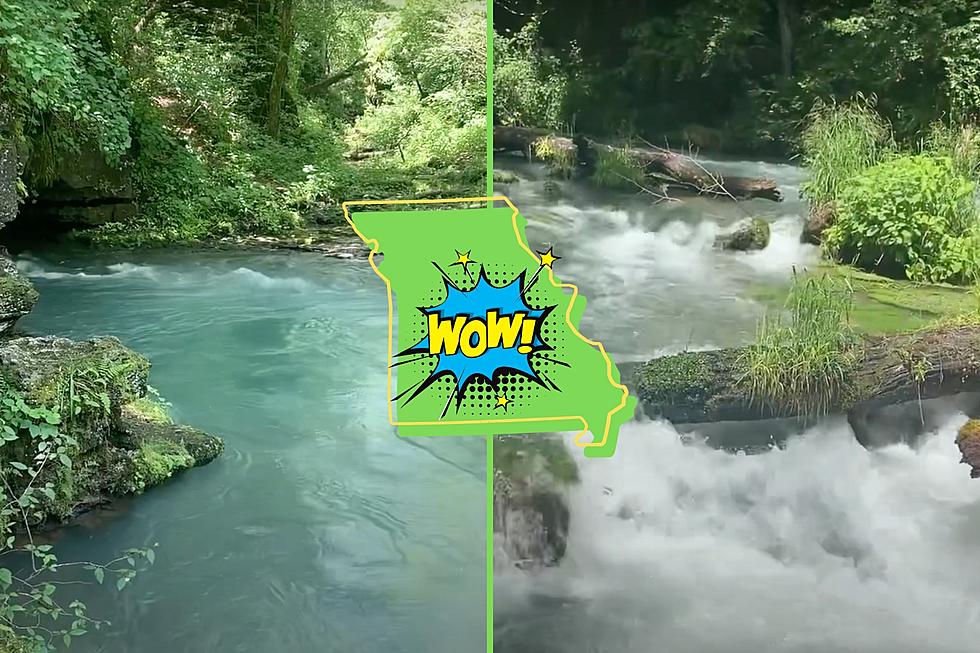 Missouri Spring Pumps Out a Massive 210 Million Gallons Every Day
Traveling with Ronnie via YouTube/Canva
Missouri is blessed with some incredible water places and this is a great example. The 2nd largest spring in the state pumps out a massive 210 million gallons of water every single day.
Greer Spring is one of the few Missouri springs that I haven't visited - yet. It's on my radar now after I saw a hiker share what it's like.
The Missouri Department of Conservation calls Greer Spring "one of the most significant natural features in Missouri" and they're not kidding. It's located near the Eleven Point River where my dad and I used to canoe so I likely floated right past this spring. The state website says it features the "longest spring branch of all the first magnitude springs in the state".
The water pouring from Greer Spring is so very clear. The state's website says over 210 million gallons of water travels from this spring every single day. Wow.
Greer Spring is located about 3 hours to the southwest of the St. Louis area in the heart of the Mark Twain National Forest. It's one of the more isolated places you can adventure in Missouri.
If you think you might be up for a Missouri spring road trip, make sure to check out the state's website for specific directions and updated information about this gorgeous Missouri place.
Missouri Fire Tower Hidden Inside the Mark Twain Forest