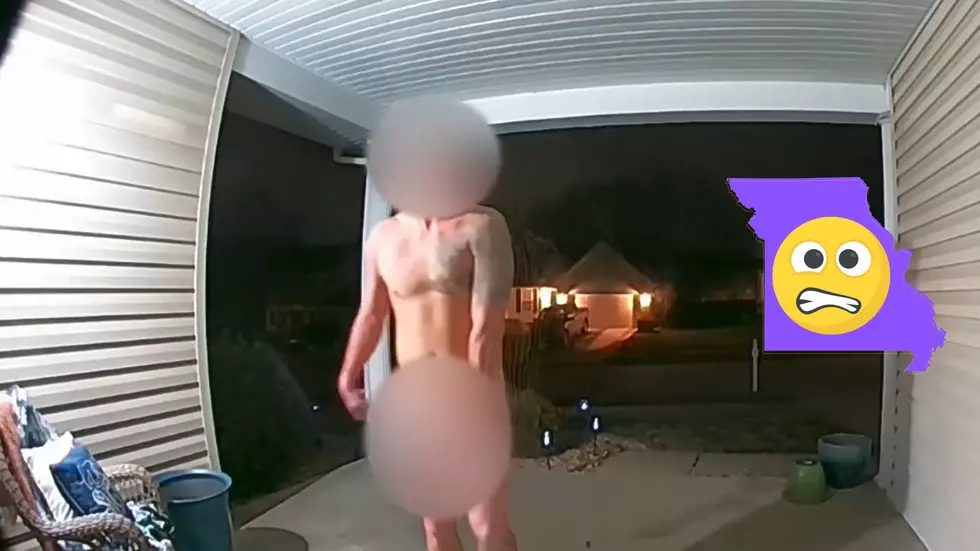 Awkward – Videos Show Naked Man Ringing Doorbells in Missouri
FOX 2 St. Louis via YouTube/Canva
You never know what you might see if you have a doorbell cam that records video. That was true for many Missouri residents on Thursday as a naked man showed up dinging their doors.
I saw this trending on Yahoo News this morning. Multiple residents in St. Charles, Missouri got an unwelcome surprise when a man lacking clothing of any type showed up on their doorbell cameras.
That chest tattoo is gonna give him away. One of the residents said that she didn't think he looked agitated, but that she was "taken a back" by the sight.
Authorities so far don't have any suspects, but are now searching for the man and ask anyone with helpful information to contact them. St. Charles Missouri Police can be reached at (636) 949-3300 if this gentleman looks...um...familiar.
See Inside a St. Louis Mansion That's Filled with Lamborghinis
Inside Yadier Molina's St. Louis Mansion