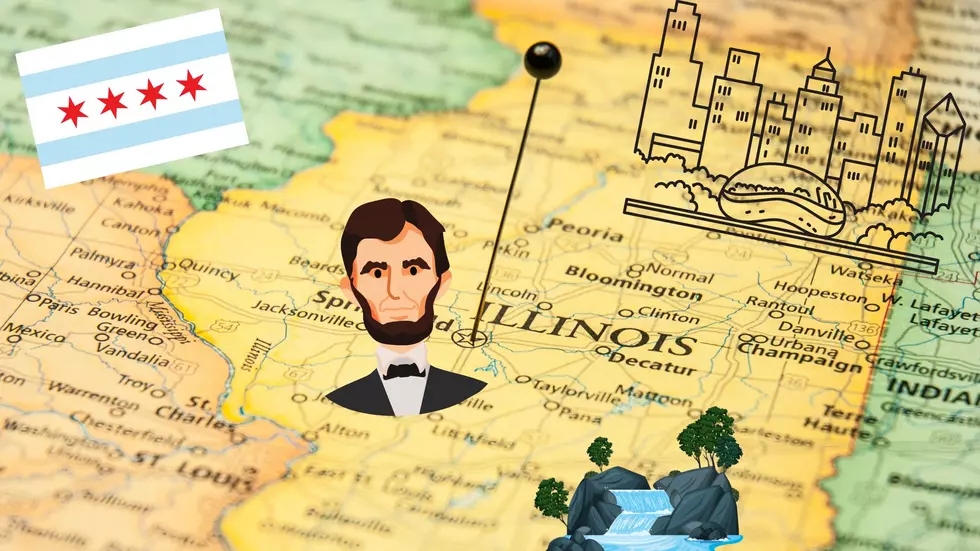 What is the 1 Tourist Attraction Worth Visiting in Illinois?
Canva.com
If you could only visit 1 tourist attraction in Illinois what would it be? Would you go to the top of the Willis Tower? The Abe Lincoln Presidential Library? The Garden of the Gods? Those are all terrific but they aren't the answer one website came up with...
Illinois is a land full of different tourist attractions, Illinois has Six Flags Great America, Wrigley Field, History with Abe Lincoln, Navy Pier, and of course the beautiful Shawnee National Forrest in Southern Illinois. These are all brilliant places to visit but none of them are what was chosen to represent Illinois on usnews.com's list of The 50 Best Tourist Attractions in the US.
According to them the best tourist attraction in the state is the Riverwalk along the Chicago River in downtown Chicago. Why did they choose the Riverwalk? On the site they say...
"The Chicago Riverwalk is a picturesque spot to enjoy a leisurely stroll, while the riverfront Chicago Architecture Center is the place to go to check out skyscraper models before signing up for a Chicago architecture river cruise. You can also get out on the river by climbing aboard a Chicago Water Taxi or renting a kayak or stand-up paddleboard from companies like Kayak Chicago. Spring and fall are great times to visit Chicago, as the weather is pleasant and crowds are thinner than what you'll find in the peak summer season."
What is crazy to me is that they are leaving out the best parts of the Chicago Riverwalk... You can drink on the river! There are restaurants and bars up and down the newly renovated riverwalk that allow you to have a beer or a glass of wine as you are strolling the river enjoying the incredible views of downtown Chicago. I will say the Riverwalk in Chicago has completely changed over the last decade and it is now very deserving of being the top tourist spot in the Land of Lincoln. If you want more information on the Chicago Riverwalk just click here! 
Here are shots from the greatest views in state of Illinois