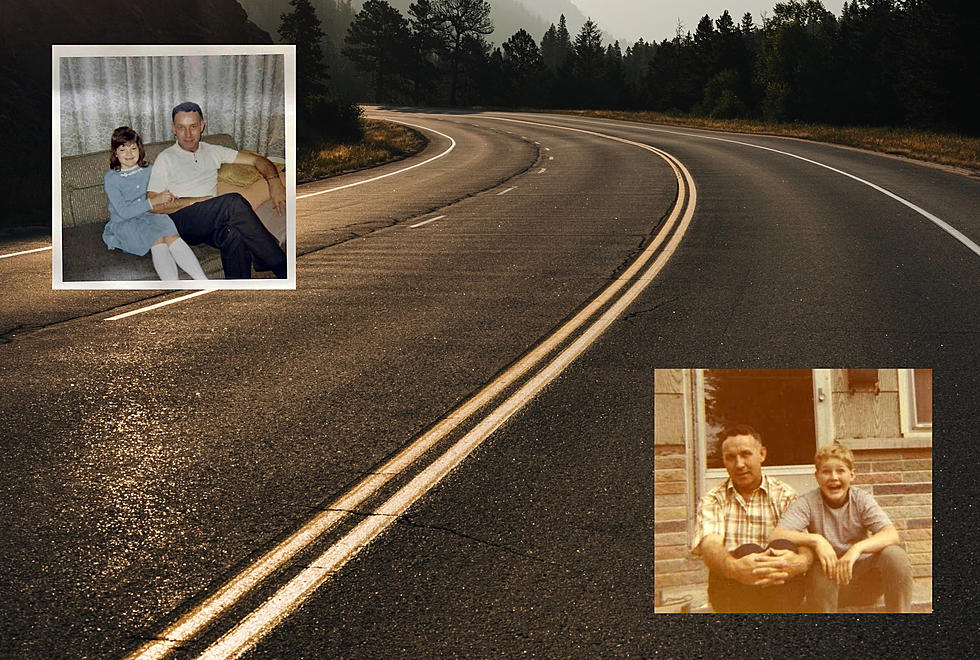 How 1 Missouri Family Was Forever Changed by 2 Driving Tragedies
Photos courtesy of Deana Dothage/Holden Baxter, Unsplash
Deana Dothage has experienced events in her life that you would hope no one would ever face. Her Missouri family was forever changed by not just one, but two driving tragedies.
I remember my mom taking me into her bedroom...and she told me he had been killed on the way home...I remember screaming the word 'no' over and over
Deana courageously shared her story with us that began in her childhood with her mom, dad and her brothers. She was the youngest of 4 kids. Her parents divorced when Deana was young and her dad ended up living in Illinois. She and her mother lived in St. Charles, Missouri.
Some of Deana's favorite memories including holiday meals, weekends with her dad and many outdoor activities like fishing and swimming. Her brothers enjoyed riding bikes and cooking with her dad.
That changed on an afternoon in 1973 when Deana's father was driving on 161 in Illinois approaching 127 when he was in an accident with an impaired driver. It was determined in the investigations that followed that the other driver was affected by alcohol.
Deana recalls the moment when her mom broke the news to her.
Deana - "My brother had graduated that weekend in Salem, Illinois...I spent the rest of the weekend with my dad and he brought me home...I remember sitting with him on the porch and saying our goodbyes...after he left, I walked half a block down to a friends house...sitting outside on a retaining wall...maybe not quite 2 hours after my dad left, my mom comes walking down the street and she said 'you need to come home'...I went home and I remember my mom taking me into her bedroom...and she told me he had been killed on the way home...I remember screaming the word 'no' over and over..."
That tragedy was followed the next year in 1974 with yet another blow to her family as her brother was killed at the age of only 19 in an accident where he was ejected from the car he was driving. He was not wearing his seat belt at the time. She remembered the phone call her mom received with the news of his passing and the tone of her voice as she broke down.
Those two tragic events changed Deana's family forever.
Deana - "It's like there's no more family unit really. We all still exist and interact in some ways, but we don't have the family Christmases...I feel like a stand-alone island in that I...don't really have any big family things to show my son."
Deana faces that dread every time she drives now.
Deana - "It's like a fear that never leaves and when I drive...it's terrifying to me. I can feel like what a crash feels like because I've seen the crashed cars of my dad and my brother...I've seen pictures."
The phrase "I've only had a few" is one that Deana hears often and it brings back the horrific memories of her past which is why she tells everyone she meets that designated drivers and seat belts are vital.
That's one of the hopes of our ongoing Drive Means Drive campaign with MODOT that you'll take those extra steps to make sure your travels are safe. Wearing seat belts and always making sure there's a designated driver for celebrations or get-togethers. It could save your family the fate of Deana's who has been forever changed.
Special thanks to Deana Dothage for her courage in telling this story in hopes of helping others avoid this fate.
KEEP READING: Here are the most popular baby names in every state
Using March 2019 data from the
Social Security Administration
,
Stacker
compiled a list of the most popular names in each of the 50 states and Washington D.C., according to their 2018 SSA rankings. The top five boy names and top five girl names are listed for each state, as well as the number of babies born in 2018 with that name. Historically common names like Michael only made the top five in three states, while the less common name Harper ranks in the top five for 22 states.
Curious what names are trending in your home state? Keep reading to see if your name made the top five -- or to find inspiration for naming your baby.
LOOK: Here are 25 ways you could start saving money today
These money-saving tips—from finding discounts to simple changes to your daily habits—can come in handy whether you have a specific savings goal, want to stash away cash for retirement, or just want to pinch pennies. It's never too late to be more financially savvy. Read on to learn more about how you can start saving now. [
From:
25 ways you could be saving money today
]