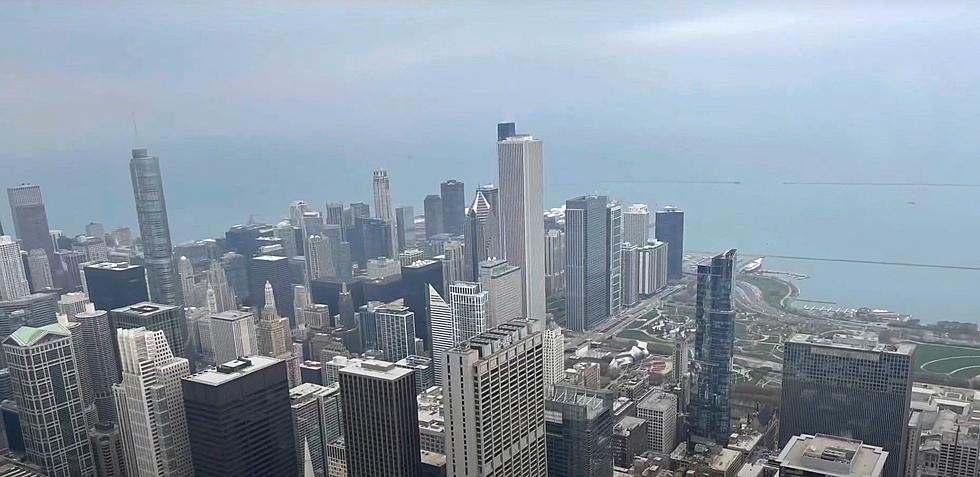 Here are shots from the greatest views in state of Illinois
YouTube/Mark Guillette
Needless to say, if you haven't already gone to the top of the Sears (Willis) Tower in Chicago you have to! Don't take my word for it, just watch this video and check out these pictures to see why you should!
I have been up to the top of the Sears (Willis) tower multiple times and this video does an excellent job of giving you a real taste of what it is like on the 103rd floor of the tallest building in Chicago, One of the main things that I love about this video is that it includes the whole elevator ride up, the elevator ride to the top of the building is soooo incredibly quick, and they make it entertaining, and fun with the video screen telling you all these iconic landmarks that you are passing on your way up like a Red Wood Tree, the Statue of Liberty, the Empire State Building and so on. I also love this video because it was put on YouTube this year, and includes all the newest skyscrapers in Chicago buildings that I haven't seen since the last time I was up there in the summer of 2018.
But if you don't want to sit through the 3 plus minute video (or maybe you're scared of heights even in video form) don't worry just scroll down and you'll see some snapshots of some of my favorite parts of this video which was uploaded by a man named Mark Guillette, he as a decent following on YouTube and a channel loaded with cool videos.
Here are shots from the greatest views in state of Illinois
LOOK: See the iconic cars that debuted the year you were born
More From KICK AM, Classic Country