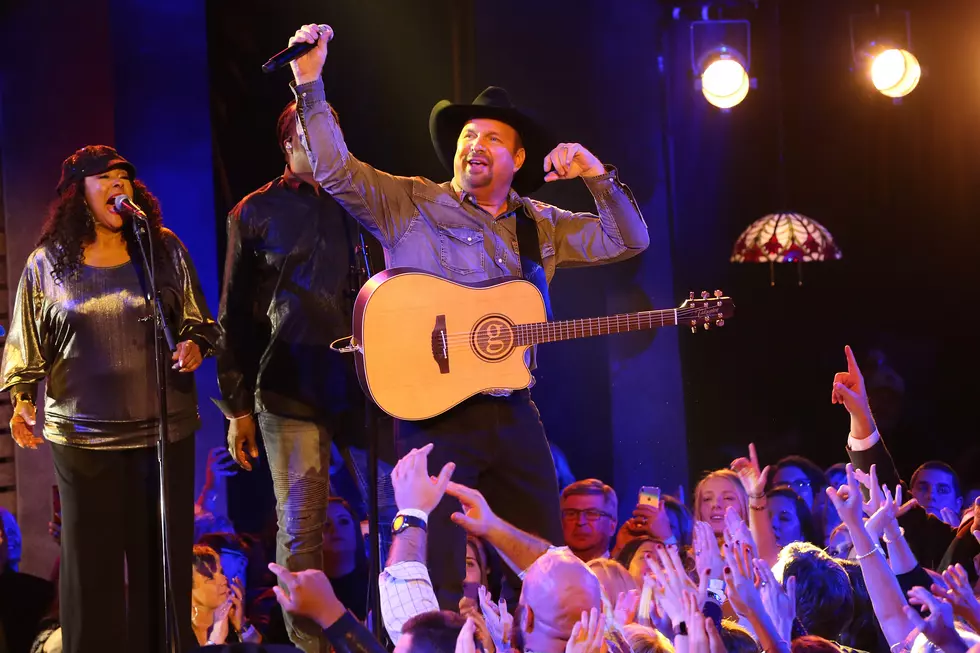 Garth Brooks Will Continue Playing Dive Bars in 2020
Terry Wyatt, Getty Images
Garth Brooks had so much fun playing in dive bars in 2019 that he's gonna keep doing it in 2020. The country megastar announced on Monday night (Dec. 9) that he'll continue his Dive Bar Tour in 2020.
"All of a sudden you realize, 'Hey, wait a minute other than [my wife] Miss [Trisha] Yearwood, I'm the boss of me, and so we don't have to end the dive bars just because we've done seven," Brooks shared with the crowd at a recent Dive Bar Tour show. During Inside Studio G, he added of extending his Dive Bar Tour, "It is official. It's like, why stop eating ice cream, right? ... The dive bars are just too good, so we're gonna continue them through 2020.
"You're lucky enough to do stadiums, arenas, theaters, outdoor shows, whatever," Brooks adds, but, "dive bars might be hittin' that sweet spot for me."
Brooks' Dive Bar Tour originally began as a partnership with Seagram's 7 Crown, and was to include seven shows throughout the last few months of 2019. For the 2019 shows, fans had to win tickets through country radio stations that broadcast in the area of each show. Brooks has not confirmed if 2020 Dive Bar Tour tickets will be distributed the same way.
Brooks' Dive Bar Tour is in support of his new single, "Dive Bar," which is a duet with Blake Shelton. Brooks co-wrote "Dive Bar" with Mitch Rossell and Bryan Kennedy, and asked Shelton to be part of the track after seeing him perform on the 2019 ACM Awards in April. Brooks and Shelton previously worked together on The Voice back in 2016, when Brooks was an advisor during the TV singing competition's 11th season, and both men are Oklahoma natives.
In addition to his Dive Bar Tour, Brooks is currently on the road for his Stadium Tour. That, too, will continue in 2020.
Garth Brooks, 2020 Dive Bar Tour Dates:
Test Your Garth Brooks Knowledge!
Garth Brooks' Best Live Shots
More From KICK AM, Classic Country