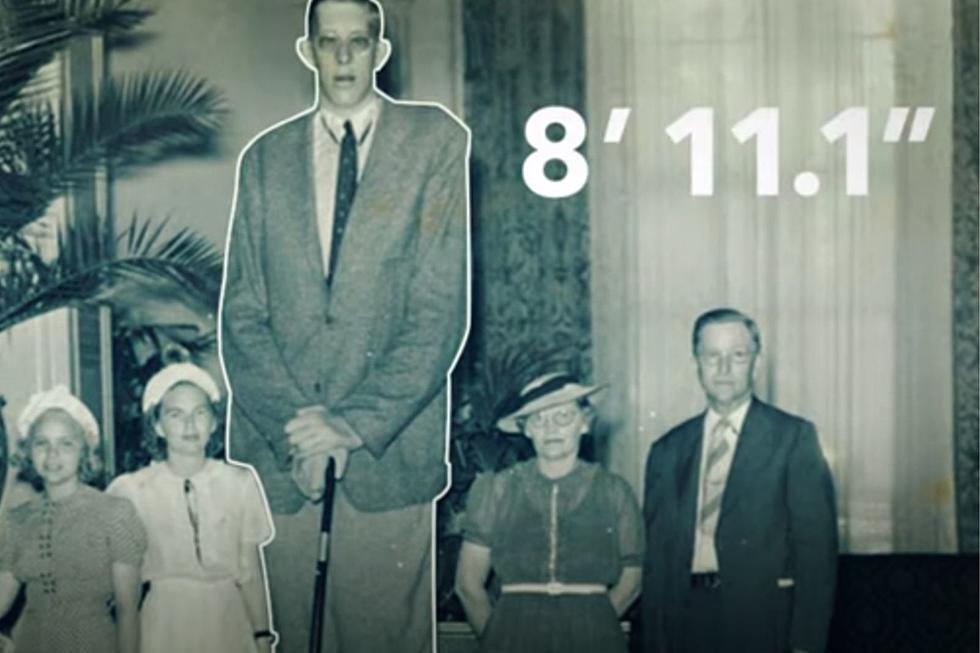 Fun Fact: Illinois Holds the World Record for the Tallest Man
Youtube
The one thing I will never be is tall. At 4 ft. 11 in., it's a dream that will just be that a dream, but one Illinoisan is on record for being the tallest documented man in the world.
Robert Wadlow is on record for being 8′ 11″ and still holds the title for being the tallest man in the word, and he is from Alton, Illinois. Born in 1918, Wadlow would go on to have to wear teenager clothes as a toddler, and at age eight was already over 5 ft tall. I saw a replica figure of him at the Ripley's Believe or Not Museum in Branson, and when I stood next to him, I think I was about to his knee cap. I know what it's like being short; I can't image having to be tall and not be able to fit in anything.
Just think about it, he would have had his clothes, shoes, bicycle, pretty much anything custom made for him. But that did not stop him from having a normal life.
Unfortunately, he did not a live long life. Wadlow died at the age of 22 due to his tall stature. He still holds the record as the tallest man in the world and there is a museum in Alton where you can learn more about his life and how he managed being that tall and live a "normal" life.
LOOK: The most famous actress born the same year as you
Many of the actresses in this story not only made a name for themselves through their collection of iconic performances, but also through the selfless, philanthropic nature with which many of them approached their stardom. In an age of flipping the script on societal norms, many of these actresses are using their voices and platforms to be advocates for those who are otherwise unheard.
READ ON: See the States Where People Live the Longest
Read on to learn the average life expectancy in each state.
More From KICK AM, Classic Country