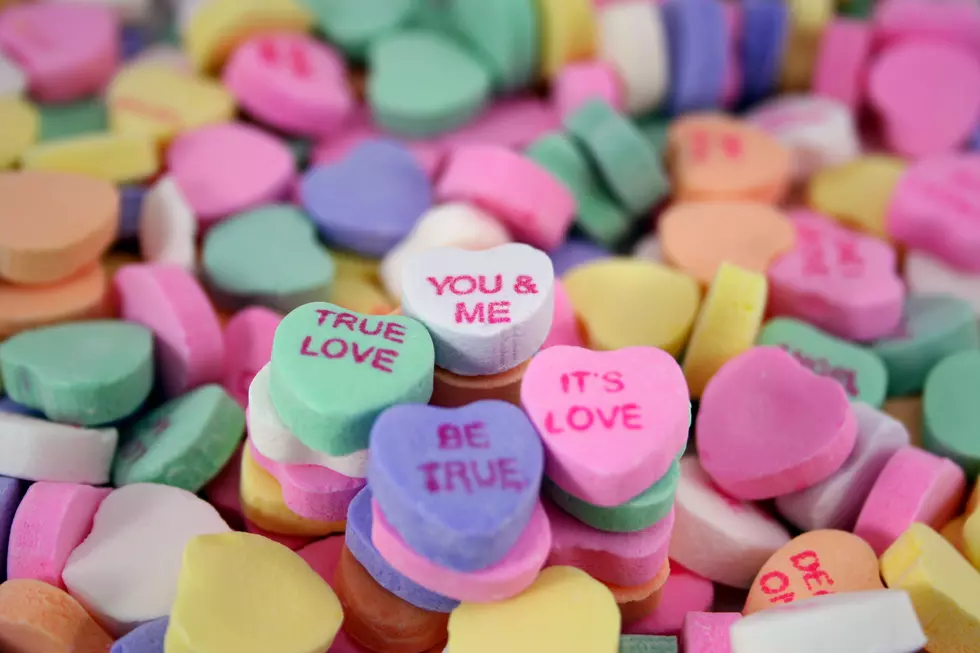 Do You Remember Your First Love?
Getty Images/iStockphoto
Valentine's Day is this Sunday. It is a day to reflect on the current love of your life. It is also a day when people look back at previous Valentine's Days in your life. My very first ever Valentines were given to two girls on Valentine's Day in school in New York State.
I was in the 2nd grade and I had a crush on both Lauren Wrightman and her girlfriend Norma Jean Hawkins (gees, I still remember their names). In my mind I was going to marry one of them even though I was only 7 years old. Heck why wait when you find the right one (or two) you're supposed to be with.
I remember getting those heart shaped Valentines candies about the size of a dime with a message on them. I searched for the right one with the verbiage I thought was appropriate for Lauren and Norma Jean. They both got one that I believe said "Would You be My Valentine?" Looking back, it probably was not a good idea to have the same message on both candies. Lesson learned.
On that Valentine's Day I went up to them and gave both of them their respective candy. They looked at me with utter amazement, read the candy message and giggled. To get a giggle from a 7 year old girl meant everything in the 2nd grade. They both grinned and to me that was all I needed. It was the start of a wonderful 2nd grade relationship of smiling at each other all the time.
Second grade flew by and when third grade came around I went to the first day of school with all kinds of anticipation of seeing both of them again after a long summer of no contact. When the roll call was taken, Lauren Wrightman and Norma Jean Hawkins were not on it. They both moved away during the summer (a commonplace occurrence in an Air Force community). It was my first heart-breaking experience and it came on the first day of 3rd grade.
I did learn an important lesson though. Having two girlfriends at the same time is not a good thing.  It only leads to a double heart-break in the end. It's a lesson I have always lived by since the 3rd grade.
Thanks Lauren and Norma Jean, wherever you are, for teaching me that lesson early in life. I often wonder where they both are today?  They were my first loves. So who were yours?
."}" data-sheets-userformat="{"2":13057,"3":{"1":0},"11":4,"12":0,"15":"Arial","16":10}">
ALSO SEE: 30 Most Decade-Defining Memes
More From KICK AM, Classic Country