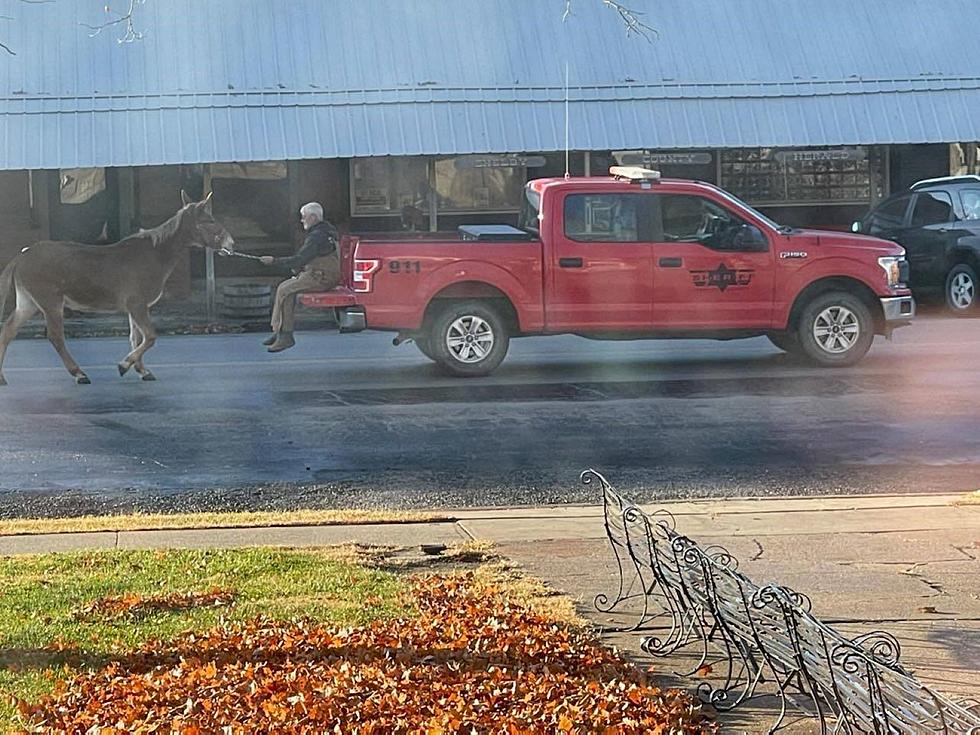 Chase Through Shelbyville Streets Results in Capture of 'Fugitive'
Shelby County Sheriff Arron Fredrickson
Now, don't get me wrong - we love to be the messengers of good news.
And, since we have just gone through Thanksgiving's season of gratitude, the Christmas season is upon us and the Hannibal Pirates are still playing football, there's plenty of good news out there these days.
But, since we are in the news business, there are times when we just can't ignore the fact that sometimes, crime rears its ugly head.
On the Shelby County E911 Facebook page, we learned of an incident Wednesday morning about the apprehension of a desperate fugitive on the streets of Shelbyville.
The Shelby County Sheriff's account of the crime went like this:
Wednesday, December 1, 2021
News Release:
Subject resisting arrest and fleeing.
Said subject fled on foot down Highway 168 east, then south on South Roosevelt then east on Park Lane, then west on 6th St. and then north on South Adams then west on Highway 168, subject is failing to yield emergency vehicles and resisting arrest subject was finally detained in front of the courthouse on the south side.
Subject was detained without incident and was transported to the nearest booking facility.
Charges are as follows: Resisting arrest, failing to yield emergency vehicles, escape from a facility.
Subject is innocent until proven guilty in a court of law.
Disclaimer, no mules were hurt or injured during the pursuit or detainment of said mule.
We talked to Sheriff Arron Fredrickson about the situation. He told us that said mule had just arrived at his new home Tuesday. This morning, said mule decided to roam the area. So, he jumped the fence and the rest is crime fighting history.
LOOK: Best Beers From Every State
To find the best beer in each state and Washington D.C., Stacker
analyzed January 2020 data from BeerAdvocate
, a website that gathers user scores for beer in real-time. BeerAdvocate makes its determinations by compiling consumer ratings for all 50 states and Washington D.C. and applying a weighted rank to each. The weighted rank pulls the beer toward the list's average based on the number of ratings it has and aims to allow lesser-known beers to increase in rank. Only beers with at least 10 rankings to be considered; we took it a step further to only include beers with at least 100 user rankings in our gallery. Keep reading to find out what the best beer is in each of the 50 states and Washington D.C.
A Video claims these are the Most Beautiful Places in Illinois
More From KICK AM, Classic Country